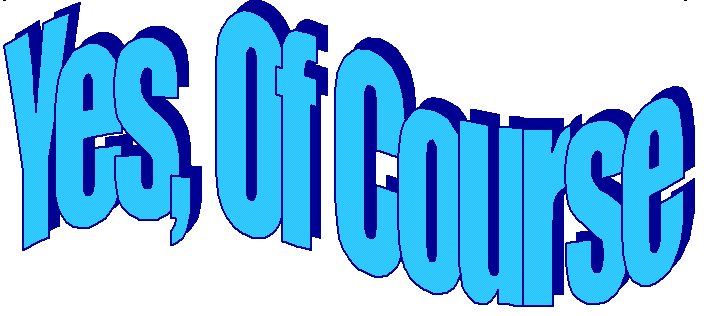 What makes Yes Of Course different?
YES, OF COURSE introduces a new style of language training, which does not need a class room or a blackboard. We specialise in English language teaching and assistance and this is the field in which we can offer the widest range of courses and programmes for adult learners of all levels.
Adult learning is different from the kind of learning we remember from our school days. It is you, not somebody else, who decide on what, how often and where you what to learn. Therefore, it is a selective, career-based or self-improvement process, which focuses on your needs rather than pressing you into a mould.
What is Mobile Educational Assistance (MEA)? Our conviction is that learning and teaching cannot remain stationary and fixed to a definite place, time of the day or of the week, within a mobile, and sometimes hectic, world. Mobile Educational Assistance is the learning strategy which you define yourself and which we can pursue together - that is, educational support which is mobile, dynamic, and responsive to your needs.
Other languages and educational services!
E-Mail us today for more information